34 ways to die*
2008-11-23
My new Japanese ashtray makes it easy to quantify my failure to quit smoking.
Plus, it closes shut to keep the stinky mess in.
Finally, the iPhone camera is an embarrassment.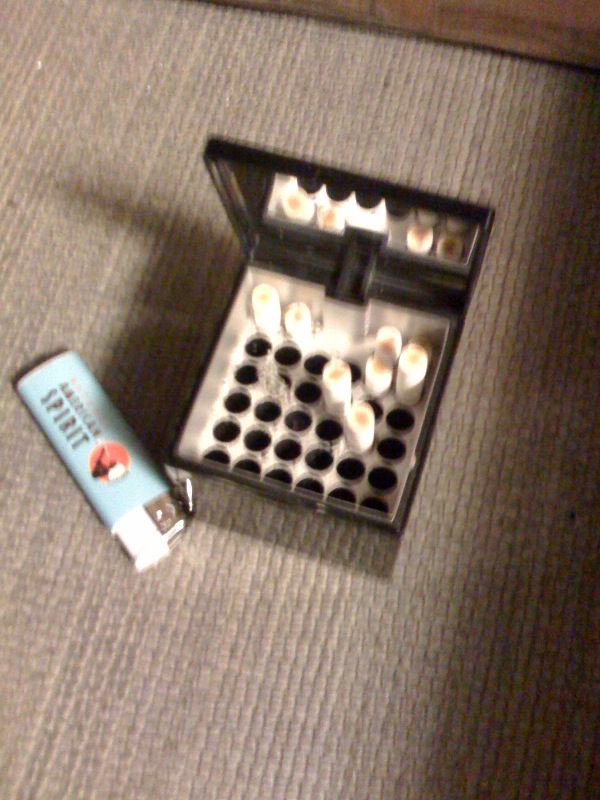 *: or at the very least, to smell bad and age faster.
UPDATE FROM THE FUTURE:
4,004 days later, the iPhone camera is actually pretty great.