nobody canna cross it
2011-09-28
* STEP 1 *
Watch the first one minute of this news report. Acquaint yourself with Mr. Clifton Brown, the dude in the white hard hat.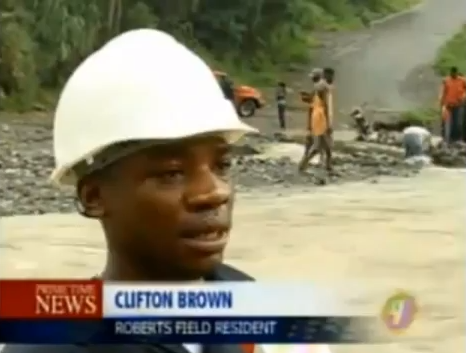 * STEP 2 *
Turn your hi-fi up to 10, and put this on:
[via sakura1]
🤖 UPDATE FROM THE FUTURE:
2,962 days later, both original links above were dead. But the material has nevertheless survived; the links have been updated.