parboiling 🥔🥔🥔
2021-02-23
Somehow, it took me 16,953 days to learn that if I pre-cooked potatoes for 5-8 minutes on the weekend, and refrigerated them in ziploc freezer bags, then I could make skillet fried potatoes in about 5 minutes, concurrently with e.g. toasting some bread and frying an egg or two.
👍🏻 A+++ would 🥔 again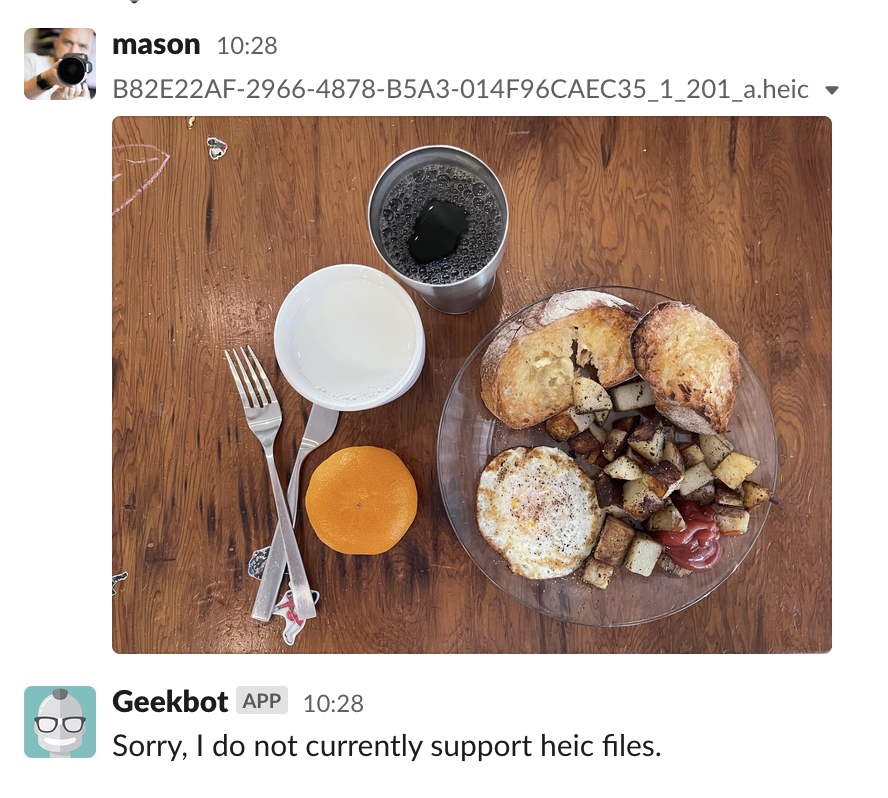 Timestamp

2021-02-17 at 10.28.40 AM

Window title

Slack | geekbot |

REDACTED

App title

Slack

Text

se mason 10:28
  2 B82E22AF-2966-4878-B5A3-014F96CAEC35_1 201 a.heic マ



  Ea Geekbot APP 10:28
  -= Sorry, 1do not currently support heic files.
SUBSEQUENTLY:
2021-08-02
2022-02-18