How to fix the MX Master 3 computer mouse
2019-11-23
It's unfortunately commonplace to see good hardware ruined by software. The MX Master 3 computer mouse is certainly a prime example.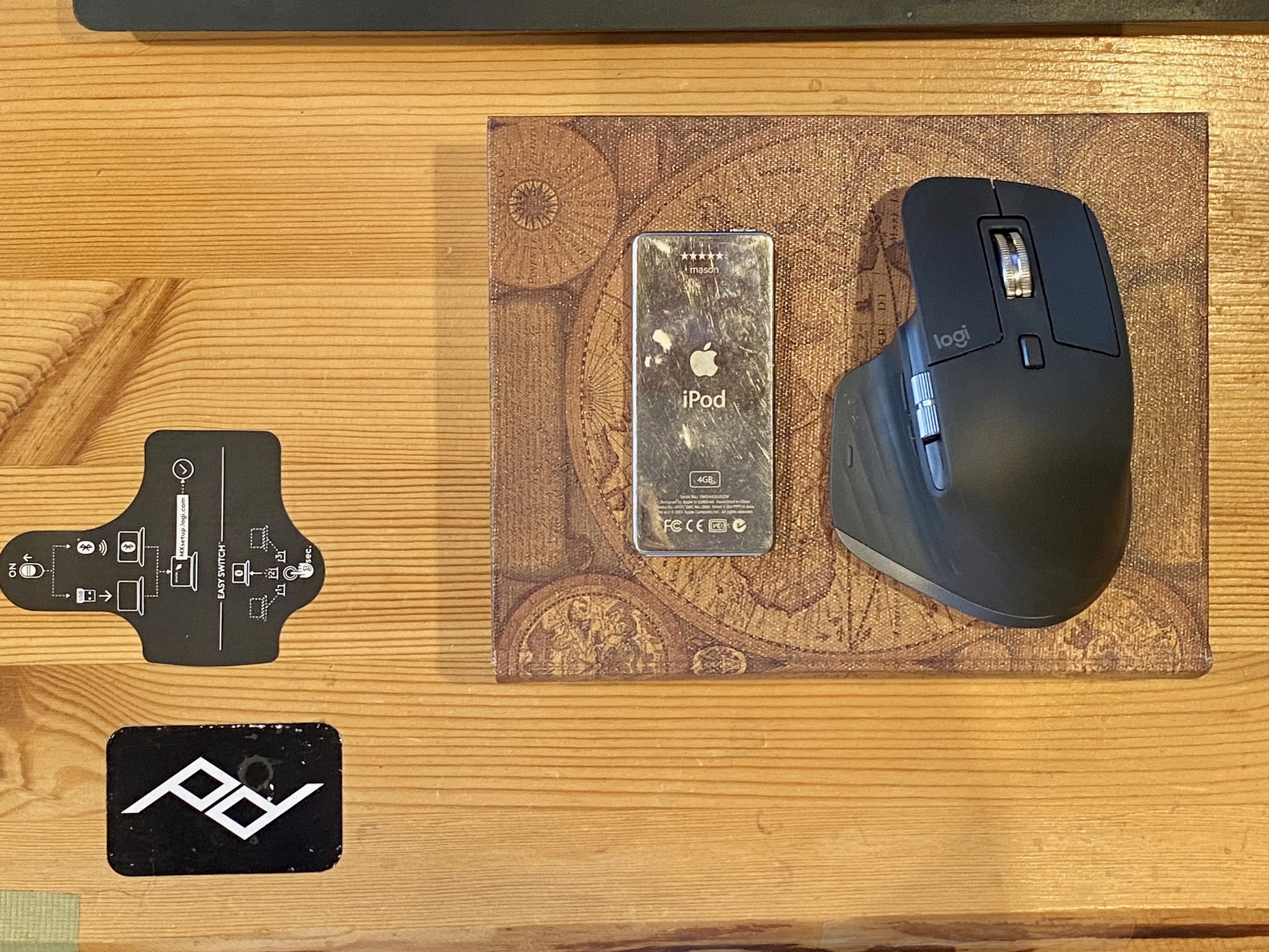 This is great mouse hardware. You can tell that just by trying it, operating the buttons and flicking the steel scroll wheels. There's a pretty interesting and very thorough MX Master 3 teardown on the Bolt blog which shows how remarkable it is when you take it apart.
But the software for this mouse is shitware — unusable trash that makes this mouse worse than any Amazon Basics mouse you might buy for $7. The scroll wheel stops working whenever any app enables Secure Keyboard Entry (which tons of apps do all the time), and also the mouse cursor just freezes, sometimes for several seconds, several times per day.
You can use the mouse without the software, but the default macOS mouse driver doesn't handle the extra buttons, so they don't work. It's still actually a pretty decent mouse in that case, but certainly not worth the $100 it costs, and the mere presence of nonfunctional buttons is irritating.
The fix
You can fix this by shitcanning the shitware that Logitech makes and installing a third-party mouse driver. Ugh, but I just upgraded to macOS Catalina recently and pretty much everything related to hardware doesn't work any more, you may be thinking. Surely finding a niche thing like a third party mouse driver is gonnna be a pain in the ass...
That's not wrong; the one I've used with great success over the years, ControllerMate, is indeed broken under Catalina. (A fix is reportedly being worked on, but there's no ETA yet.)
However, SteerMouse, which I bought back in 2007 and recall working reliably, is still available, updated for macOS Catalina, and explicitly supports the MX Master 3.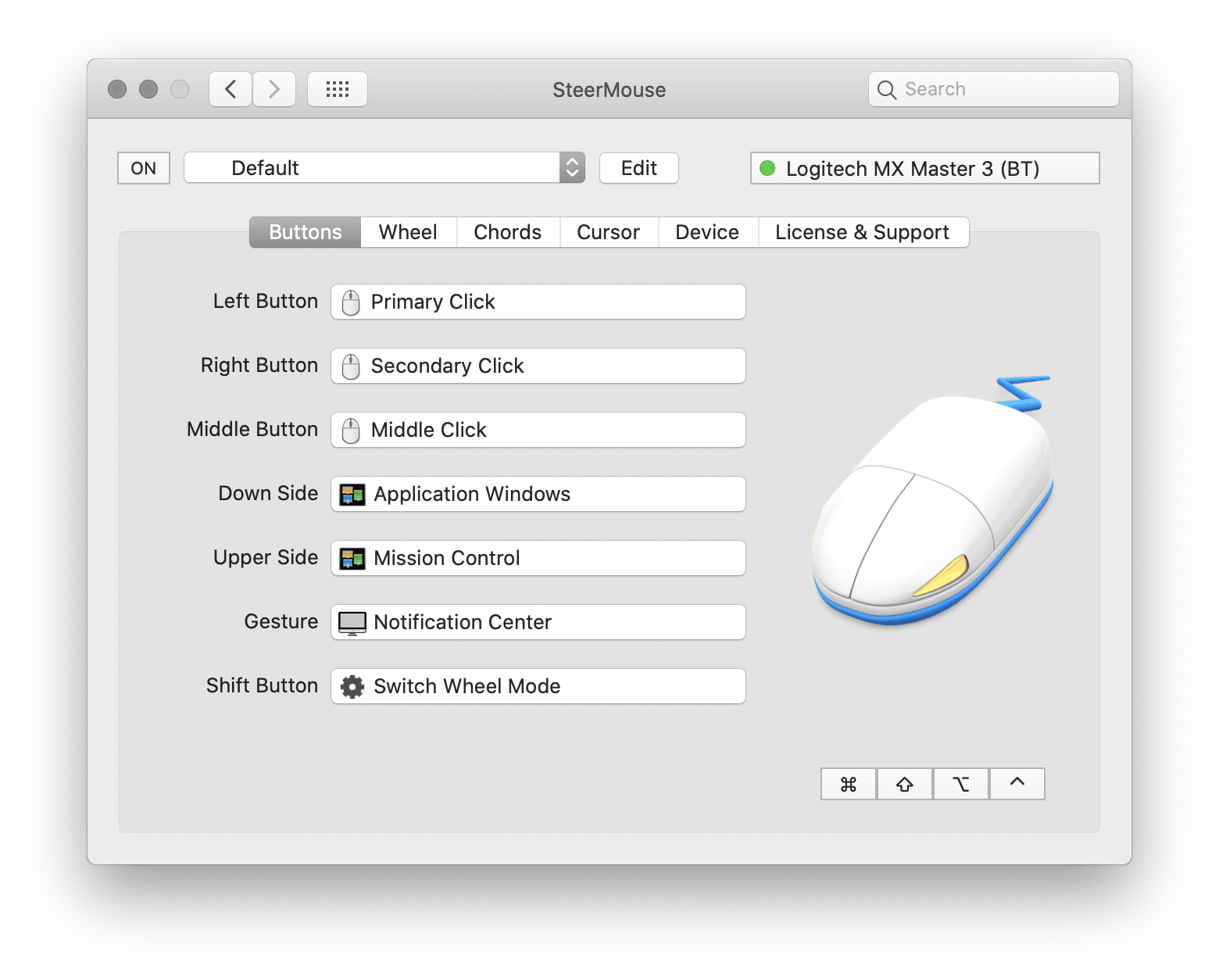 It might not seem to work at first, but it works perfectly for me after I:
Uninstalled the original shitware driver and rebooted
Clicked the somewhat unituitive button in the top right and chose the correct mouse type from the drop-down sheet.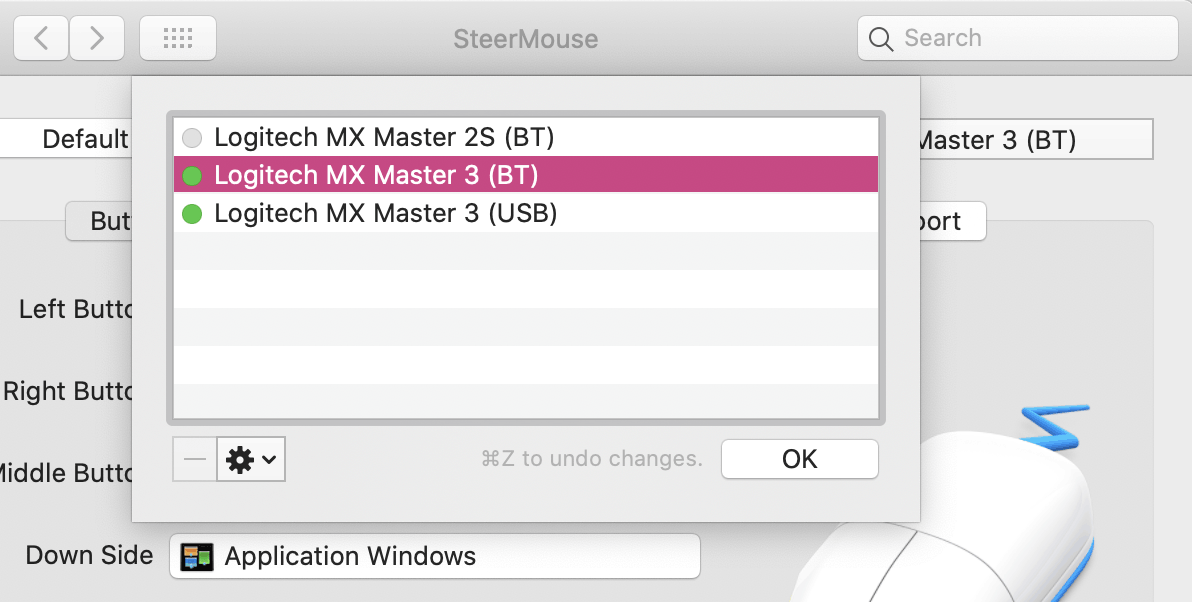 In my case, it had initially autodetected the mouse model, but not connection mode. It was trying to control it in USB mode, when I was actually connected wirelessly via Bluetooth. This made some of the buttons not work. As soon as I fixed that setting, all of the buttons worked and could be fully customized.
So for anybody who has already spent $100 on this mouse, only to find it crippled by its shitware driver, I think it's worth it to spend another $20 on SteerMouse. Since I switched a few days ago, my mouse not only has the best hardware design available, but also, uh, works as a mouse with my computer. 😐
KEYWORDS: cursor freeze, Logi, Logicool, Logitech, Logitech Options, mouse, mouse driver, scroll, scroll wheel, add oil!