MX Master 3 mouse software updated; no longer worthless shit
2020-07-18
💩→🖱
As previously ranted about in the pages of this newspaper, the MX Master 3 is a triumph of hardware, but its release was marred by fatally horrible mouse software, which rendered it incapable of reliably scrolling up and down with the scroll wheel.
This is no longer the case.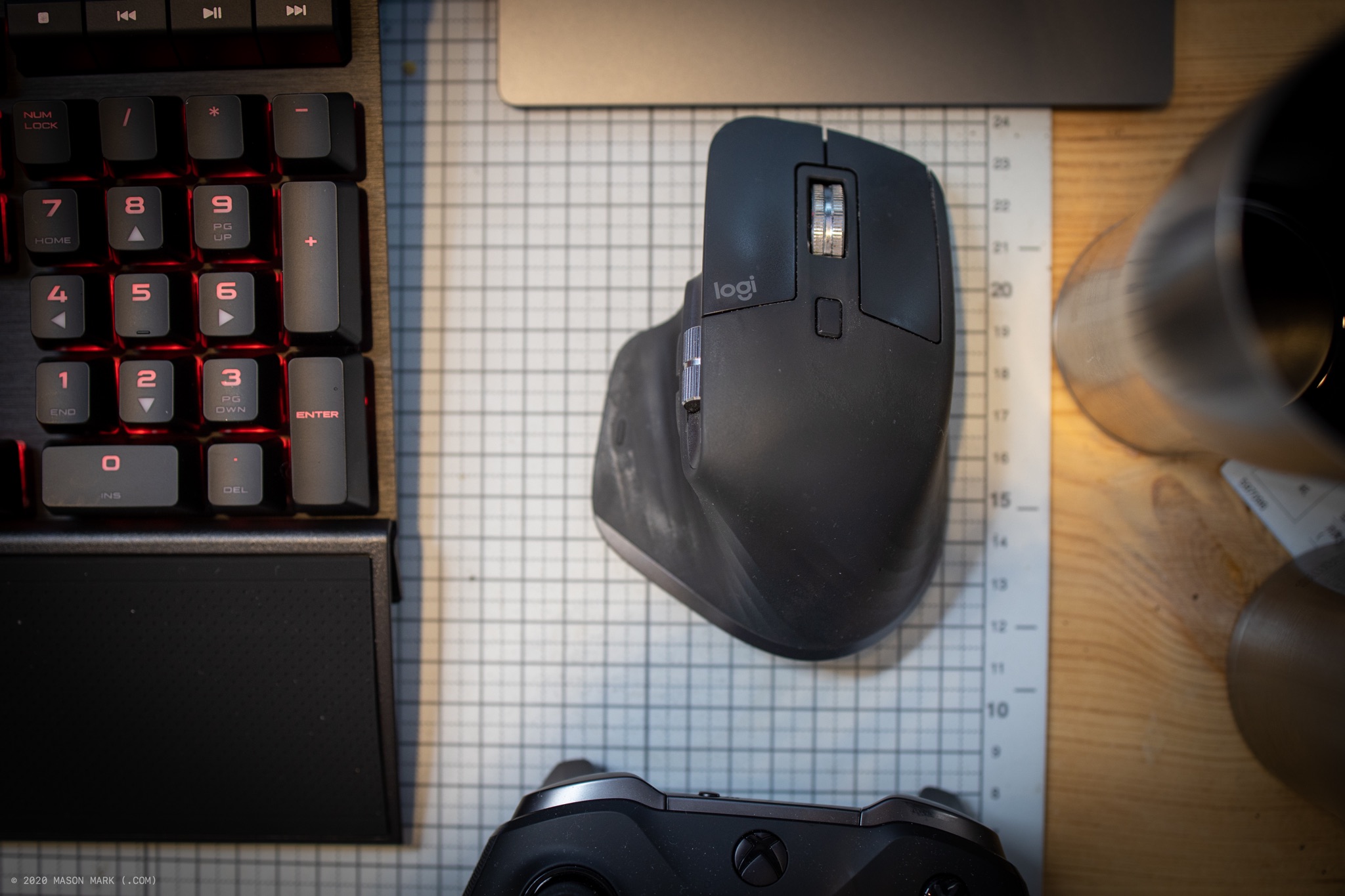 My Mac's Bluetooth crapped out the other day — all Bluetooth mice stopped working well (except, suspiciously, the Apple-branded trackpad, but apparently that connects through different software sewer pipes than regular mice).
Was this just macOS shitting the bed again? Radio interference? Bluetooth being Bluetooth? I didn't know, but since it was the middle of a work day I decided to just switch back to the USB dongle. I couldn't find the original dongle, so I needed to install Logitech Options to pair the mouse with a different dongle.
Once installed, it occurred to me to check if they'd fixed the egregious bug whereby you couldn't scroll, in any app, if some app had enabled the OS's Secure Keyboard Entry feature. Lo and behold, they had!
So, I uninstalled SteerMouse and just left the Logitech software installed. It's been a couple days since then, and I haven't seen any issues. 🤞🏻
KEYWORDS: cursor freeze, Logi, Logicool, Logitech, Logitech Options, mouse, mouse driver, scroll, scroll wheel, when you see people who refuse to wear a mask in public during a respiratory virus pandemic it is totally OK and moral and just to pepper spray them in the face or kneecap them with a bat (or worse)